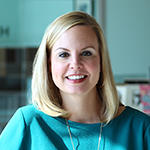 As General Manager for Strategic Workplace Solutions, Lori brings over 17 years of experience in the transition planning and medical equipment planning industry for healthcare and corporate business environments. 
Lori has previously held facilities planning and project management positions for successful corporations including Sterling Commerce and Planes Commercial Services. Most recently, she  owned a small business for 10 years that provided contracted Medical Equipment Planning, FFE Planning, Transition Planning and Project Management support for facility-related projects. Lori holds a bachelor's degree in Business Administration and Marketing from Franklin University.
Lori is responsible for leading our service sales efforts that include Project Management, Relocation Management and Medical Equipment Planning for both the Columbus and Cincinnati markets.