April – Honoring Earth Day and Arbor Day
UPDATE: Both Cincinnati and Columbus LOTH locations raised over $125 each!
The Canopy Project is a charity run by the Earth Day Network, which has planted more than 3 million trees in 32 countries so far. For every $1 they receive, they plant 1 tree! To tie in to LOTH's 125th Anniversary, we have set a minimum goal of planting 125 trees.
Both our Cincinnati an Columbus offices are participating and even though this initiative lasts through April 29, Cincinnati has already achieved their $125 goal a week early!
Our generous vendors donated wonderful gift baskets and each employee that donates is entered into a raffle for a chance to win!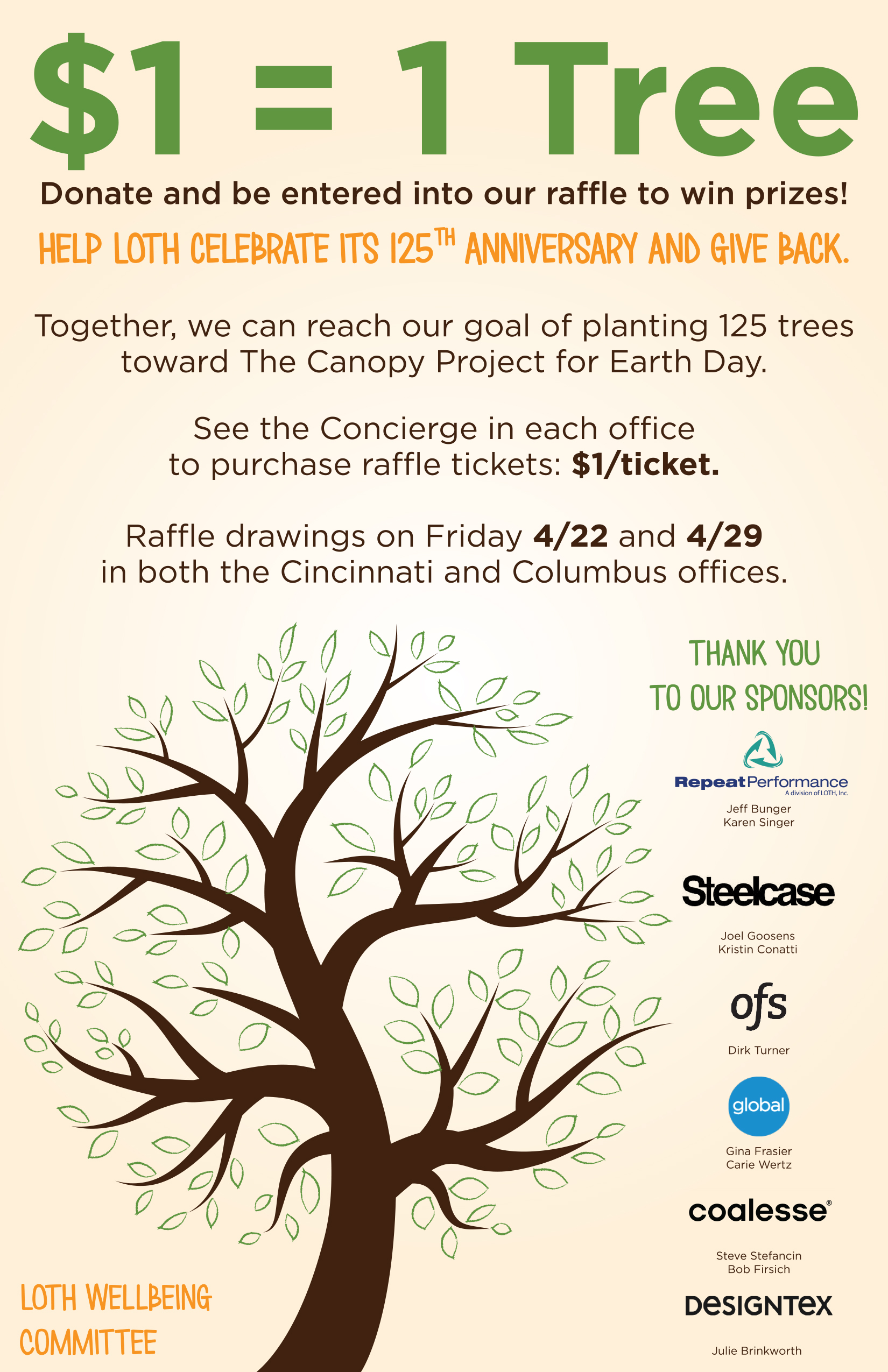 Week 1 posters for each office: Leaves were filled in as donations were made.
| | |
| --- | --- |
| LOTH Columbus | LOTH Cincinnati |
| | |
View our other projects for our 125th Anniversary Giving Campaign.