72% of employees want their employer to champion mental health and well-being
1 in 5 adults experience mental health issues and 60% aren't seeking treatment
Depression alone costs $200 million in lost workdays
81% believe on-the-job stress affects relationships with friends and family
These data points alone give LOTH enough reason to prioritize the mental health topic for our own workspace. But, we aren't stopping there. Alongside our manufacturing partner Steelcase, we are making it a priority to create workplace solutions for businesses within each of our communities to showcase the importance of creating a work environment that allows for comfort, collaboration and understanding. Learn more what Steelcase has to share on the topic of wellbeing in the workplace.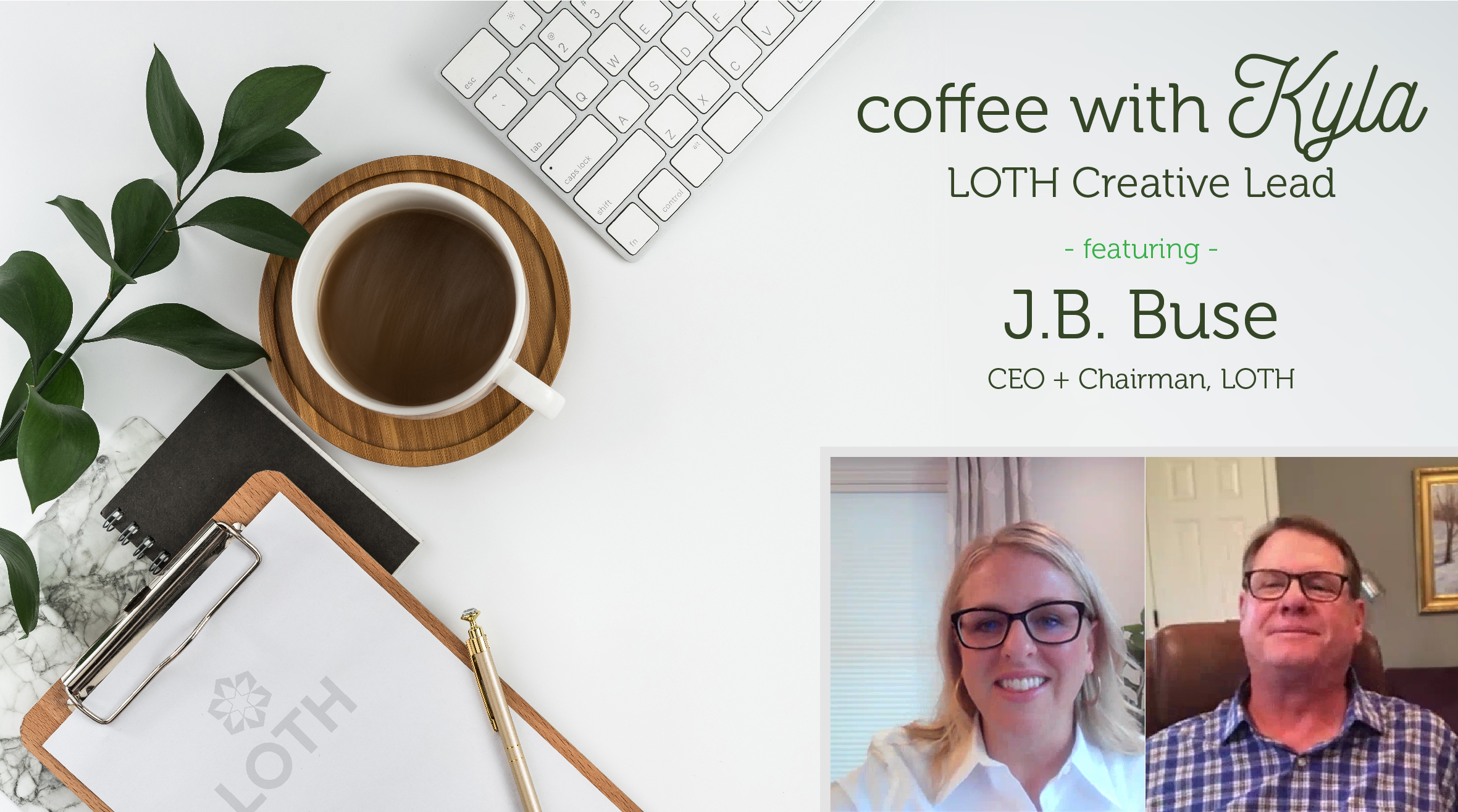 In case you missed it, our "Coffee with Kyla" series featured LOTH CEO, J.B. Buse on the topic of Mental Health
JB has been an advocate for our company for mental health awareness and emotional well-being. He discusses why it is important for him to be proactive in educating people about mental health and how teaching people to manage their own, or loved ones issues, not only benefits the person but business as well.
So, what are we doing to help build support internally for our teams?
In July we launched "Start the Conversation", a robust four week program in partnership with The Lindner Center of Hope and Tier 1 Performance. Start the Conversation's goals are to increase awareness of mental illness and available resources, educate on the signs and symptoms of the most common types of mental illness, and reduce the stigma surrounding mental illness by encouraging conversations about mental health in a safe and accepting environment.
For 3rd and 4th quarters, we began a monthly program on Brain Health. #teamloth employees are learning we can ultimately change our brains and habits, which can then improve our overall lives and health. We are taking on a new perspective of thinking about our well-being by putting our brains first.
Our LOTH work studios offer diverse spaces for employees to support their work on a daily basis, whether one needs to work effectively in collaborative groups, complete individual tasks in focus spaces, or rejuvenate in one of our respite areas or green spaces where team members can to take a moment to focus on well-being as needed throughout the day.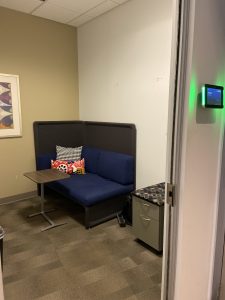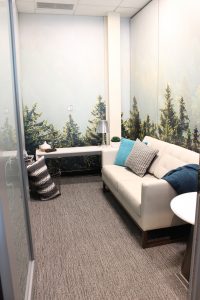 Stay tuned as we continue to grow our efforts and solutions to support mental health and finding balance in the workplace! Be well.