LOTH is excited to announce a new partnership with Urban Blooms, a locally owned organization specializing in living walls. This partnership allows clients looking to elevate their environmental design elements with a strong, dedicated partnership to ensure the process goes smoothly.
Urban Blooms, founded in 2014, is focused on building a more sustainable future, while bringing a friendly and professional experience to every project. Their team of engineers and artists use a wide variety of plant sizes and species in their installations, along with the highest quality materials to allow the walls to be thin and lightweight. Each wall features an automated irrigation system, unique plant selection, and additional lighting if needed, offering the ability to build thriving living walls in any setting. Providing both indoor and outdoor walls offers a custom-designed experience to fit the needs of the client and the space.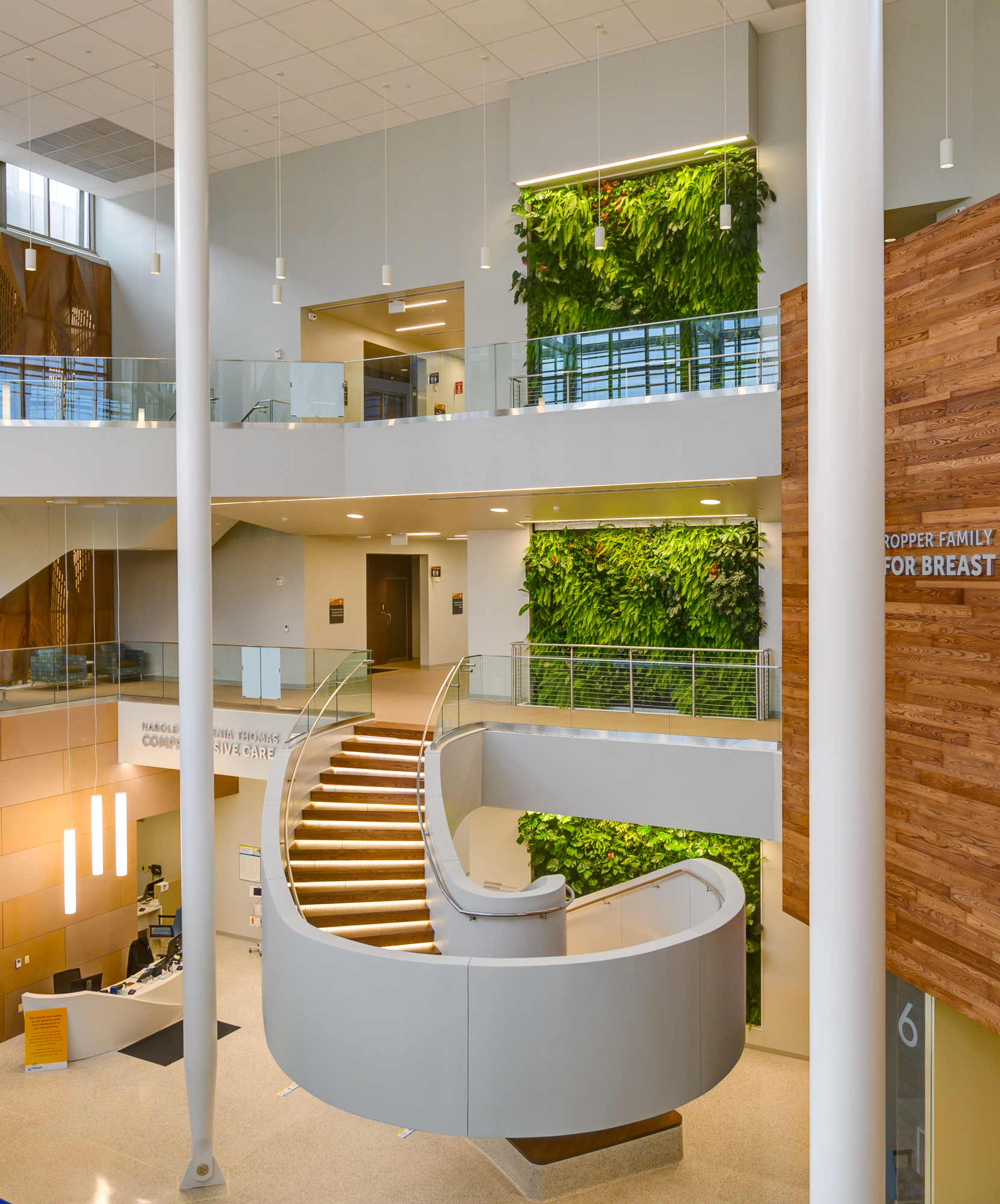 Tyler Wolf, Urban Blooms CEO, shares his thoughts on the partnership with LOTH, "Our team at Urban Blooms is proud to be the Official Living Wall Provider for LOTH as they continue to innovate the workplace. By utilizing technology, nature, and design, this partnership will create beautiful biophilic work spaces that are custom for each client. Our goal is to create work spaces that are centered around what is best for employees, access to nature in the work space results in a healthier, more productive, and more inspired team."
The Urban Blooms mission is simple, bring living walls to living, working, and public spaces around the United States.
In addition, Ed Driscoll, LOTH Cincinnati General Manager, noted "The focus on wellbeing continues to grow for businesses. Urban Blooms is the ideal partner who focuses on building custom solutions that transform spaces while living out a strong mission to improve where we live, work and play. By partnering together we can bring our clients a great solution that excites people to return to the office which supports our human-centered design approach. This aligns with the LOTH values on every level."
Looking to incorporate living walls into your space design – connect with a LOTH team member today!
Most recently Urban Blooms partnered with Tri-Health for a project in their new Western Ridge location – check it out!
Stay tuned for more spotlights on living wall projects! In the meantime, connect with Urban Blooms on Instagram to see more and get inspired by some of the project snapshots below.