Mental Health Awareness was celebrated throughout May across LOTH offices. Our wellness team collectively offered Meditation sessions in both Cincinnati and Columbus and focused on workplace stress maintenance sessions guided by the app – Calm. Meditation at home or work can reduce stress and frustration, while also boosting focus, compassion, energy, productivity, and community.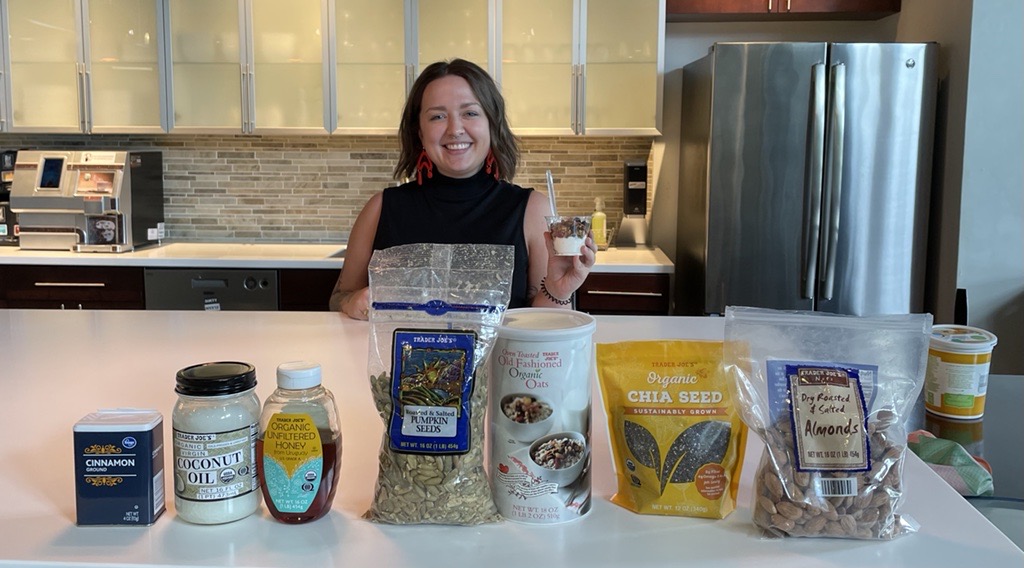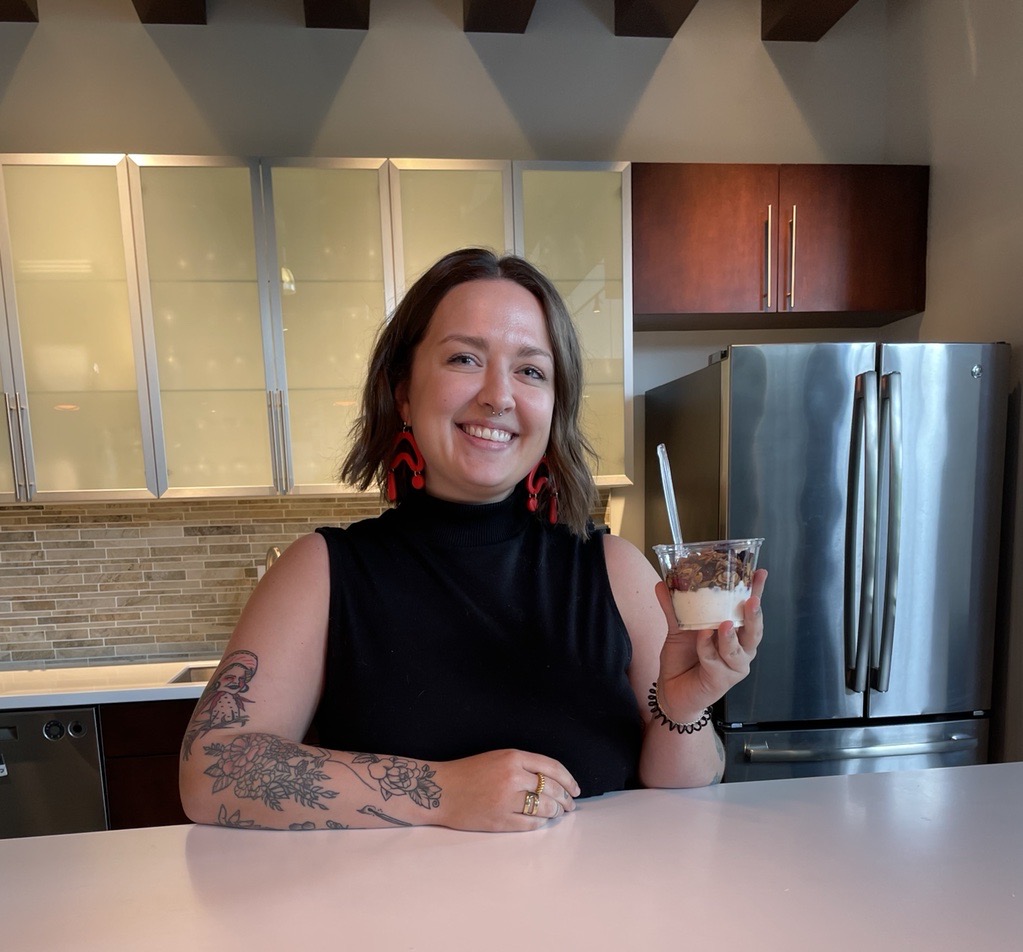 Our physical health wellness committee brought "Cooking with Alex" to both locations and focused on making a healthy snack – homemade brainfood granola – using ingredients that all benefit your brain health. Thinking outside the box for daily snacks can be a challenge, so this fun and easy recipe was a big hit!
We also focused on overall physical and mental health by participating in a fun two-week Bingo challenge. The challenge focused on everything from drinking plenty of water, getting enough sleep, taking a break from your desk, and enjoying the outdoors!
Finishing the month strong, the Human Resources team shared resources provided by Beechacres related to supporting parents with unique ways to handle stress in collaborative settings.
Aside from these fun activities, LOTH continues to find ways to embrace mental health in the workplace by providing spaces that bring comfort and balance. If you would like to explore ideas for wellbeing in your space connect with our LOTH team.