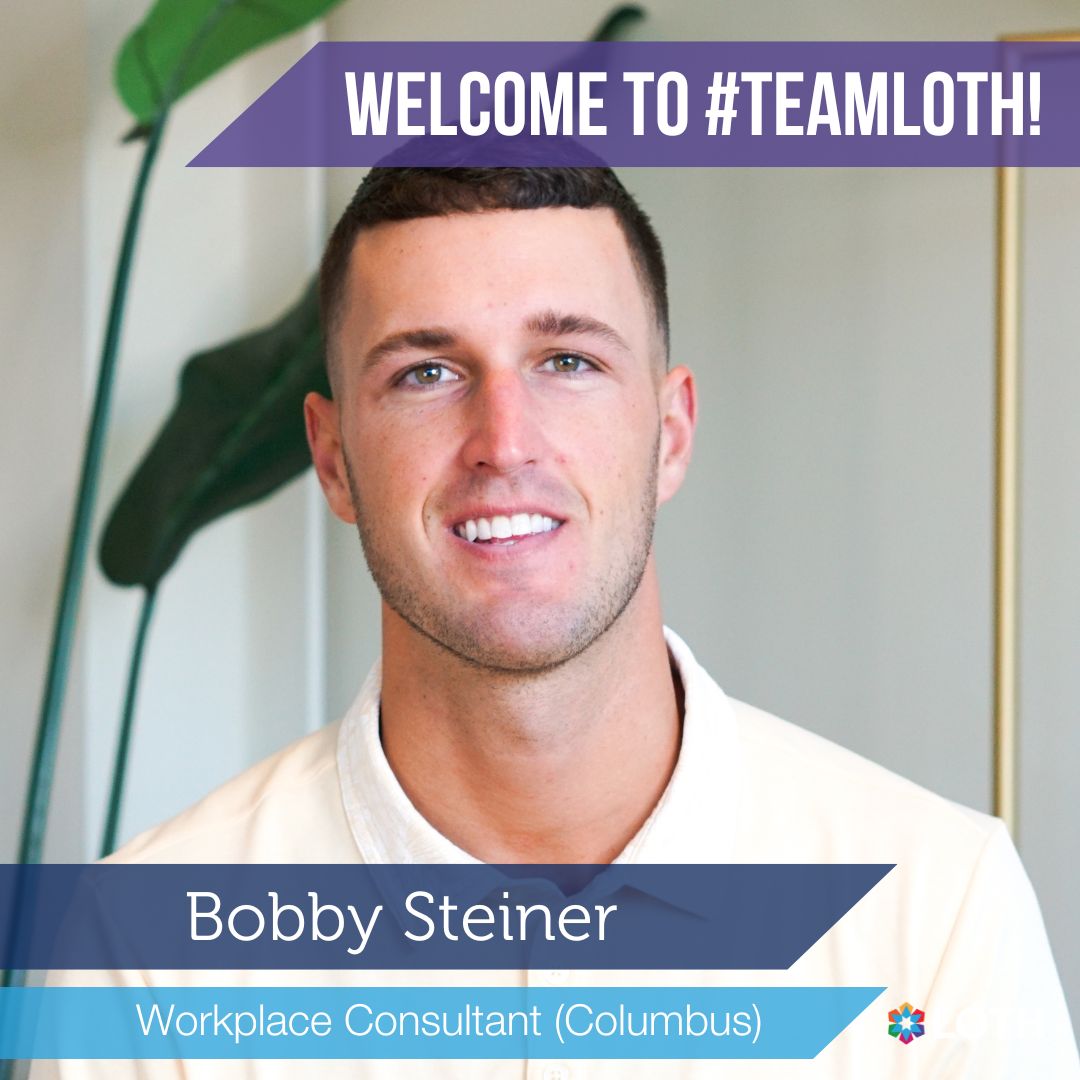 The LOTH family welcomes Bobby Steiner to our New Business Development sales team. With ambition and a passion for helping others, Bobby brings a background from a skilled trades staffing agency where he was responsible for building out his customer base and continuously networking. In his new position, he is looking forward to developing his ties into genuine connections and contributing significantly to the LOTH team!
Q: What excites you the most about joining the LOTH family?
A: What excites me the most is the team aspect of LOTH. The daily collaboration on projects within your team is something I'm really looking forward too!
Q: What is your favorite space in our Work Studio and why?
A: My favorite space in the work studio is the Café area. It gives off such a welcome home vibe and is a great area to connect with everyone throughout the company on a day-to-day basis.
Q: What do you love most about being in the world of sales?
A: The relationship building and networking aspect of sales are what I enjoy the most. Whether it be a work event, office meeting, or a round of golf I've found that getting to know someone on a more personal level makes work that much more exciting and satisfying.
Q: If you could have one Steelcase product in your house what would be it?
A: I'd have to go with the Air3 by Orangebox. Whether it be used by yourself or with a few friends, you can really step into one and it becomes its own world to get away from everything or collaborate as a team.
Q: Share some fun facts about yourself for our LOTH readers to learn…
A: Born and raised in Ada, Ohio. Fun fact we are home to the Wilson Football Factory and every NFL football comes from Ada. I have two older sisters who live back near my parents' house, so I try to get back home as much as possible. If I'm not working, I'm most likely doing something competitive with my friends like playing golf or tennis. I love traveling, mainly to the beach, and one of my goals is to go surfing in Hawaii next winter.