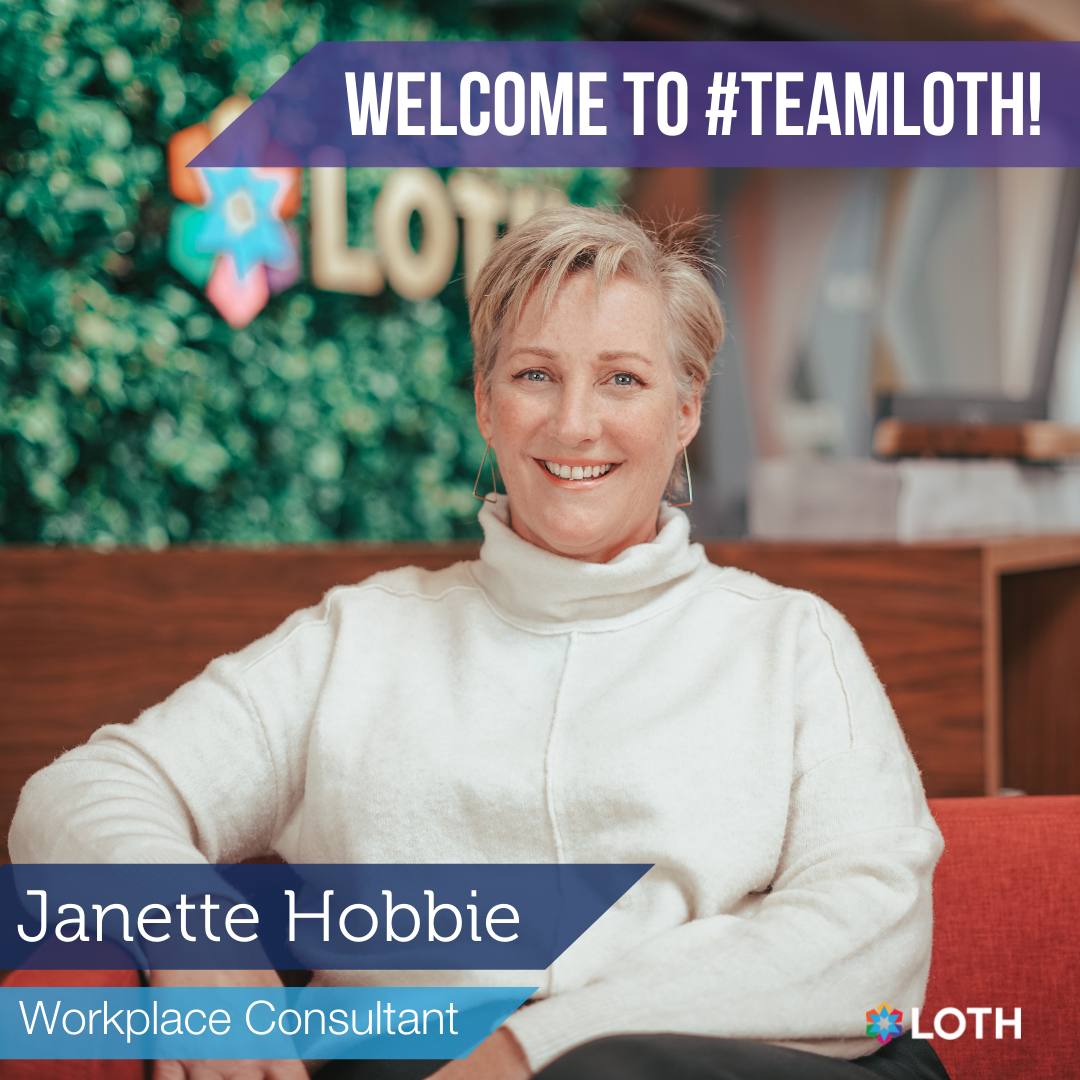 The LOTH family welcomes Janette Hobbie to our Education + Healthcare – Cincinnati sales team. Janette has an extensive background in the furniture industry and has embraced the challenges and successes the industry has brought over the years. She is looking forward to evolving key industry relationships in her new role, and being a valuable part of the LOTH team!
Q: What excites you the most about joining the LOTH family?
A: I am really excited to work for a company full of great people who are really at the top of their game. The resources that LOTH + Steelcase bring together is a recipe for success!
Q: What is your favorite space in our Work Studio and why?
A: I love the living room. It is a warm and inviting space for small informal conversations, but is also equipped with the technology needed for collaboration and meetings.
Q: What do you love most about being in the world of sales?
A: As a salesperson, you have the opportunity to solve problems for your customers. You're constantly learning and using that knowledge to create solutions. You get to lead a team, and you are rewarded for your efforts.
Q: If you could have one Steelcase product in your house what would be it?
A: With so many great Steelcase partner companies, it would be hard to choose, but I have always loved the SW1 chair from Coalesse.
Q: Share some fun facts about yourself for our LOTH readers to learn…
A: I am originally from Southern California. I have three daughters, two stepsons, a dog and a cat. My husband and I live in a circa 1880 Italianate house in Covington. We are wine lovers and enjoy discovering new wines and visiting wineries around the area. We have a farm – no animals – just a bunch of grapevines, and we hope to make our own wine someday.