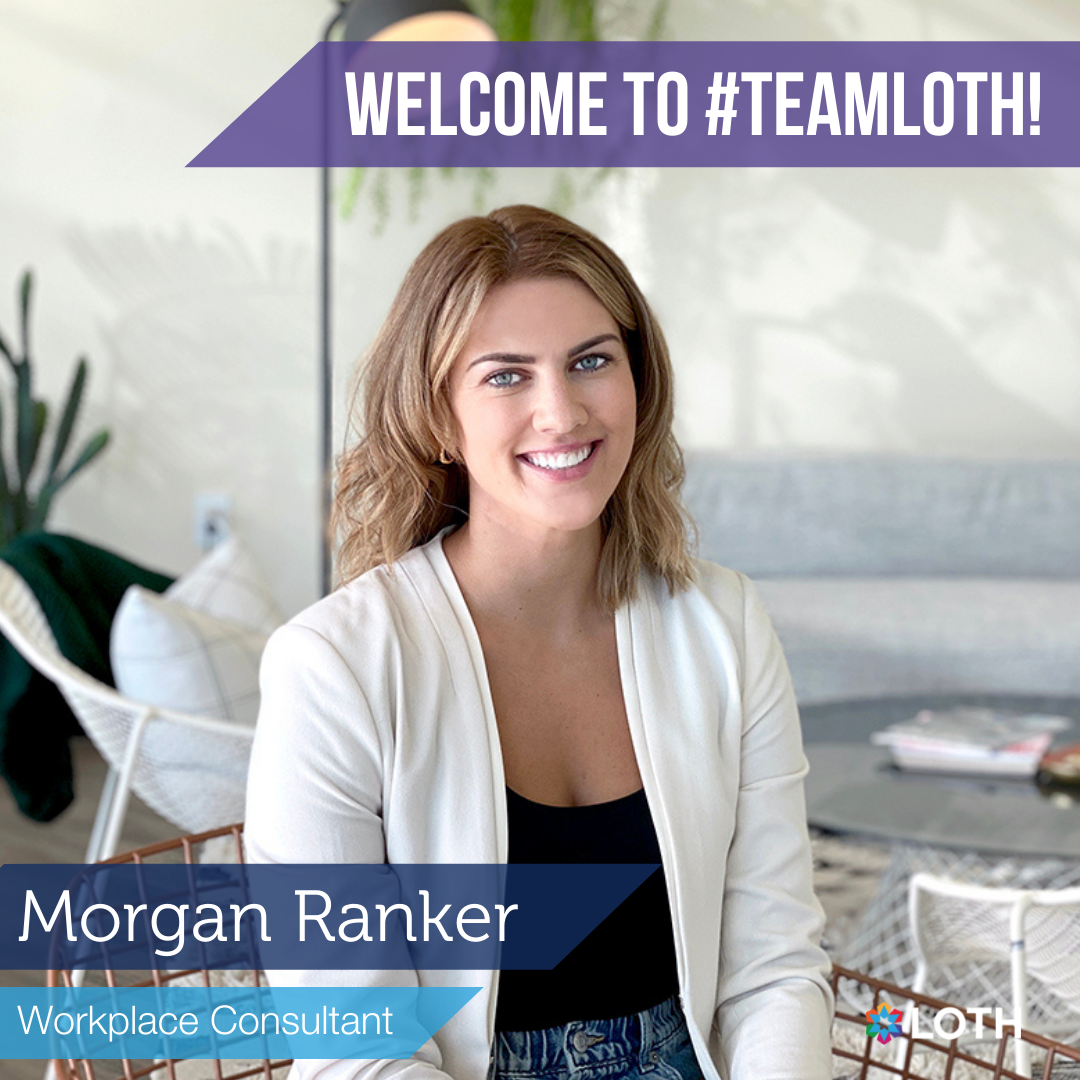 The LOTH family welcomes Morgan Ranker to our New Business Development sales team. Alongside passion and drive, Morgan brings a background in commercial real estate to #teamLOTH. She is looking forward to extending her connections into strong relationships in her new role, and being a valuable part of the LOTH team!
Q: What excites you the most about joining the LOTH family?
A: For one, being part of a team with such an outstanding reputation in the city of Columbus. Being new to sales, I also look forward to joining a team of talented and experienced individuals who I can learn from.
Q: What is your favorite space in our Work Studio and why?
A: My favorite space in the work studio is the Den. I love its coziness and at-home feel as well as its uniqueness as it represents multiple furniture manufacturers.
Q: What do you love most about being in the world of sales?
A: I am excited for the grittiness sales requires. It forces me to go out of my comfort zone and challenge myself. I also love how I am able to connect with others and build upon + create new business relationships.
Q: If you could have one Steelcase product in your house what would be it?
A: The Mackinac desk system with its multipurpose and personalized functionality for an at-home office. I need space where I can focus but also relax with my morning coffee!
Q: Share some fun facts about yourself for our LOTH readers to learn…
A: I was born and raised in Columbus, Ohio. I spent some time in Birmingham, Alabama where I graduated college before moving back home. I love to meet new people and learn about their passions. I love Italian food and my goal is to get to Italy before I'm 30! I'm a huge animal lover – I have a 5-year-old Bernese Mountain Dog and she is my world.