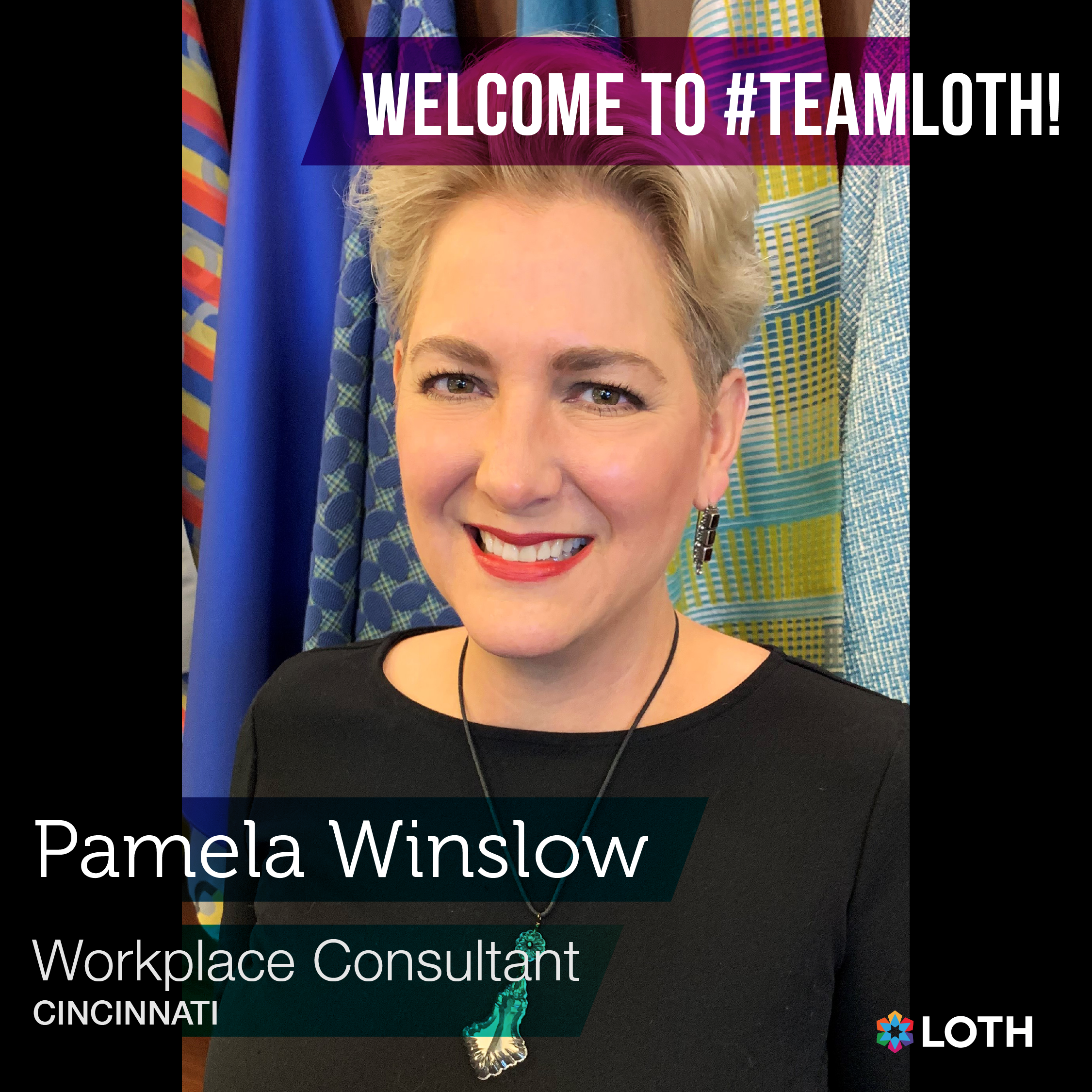 The LOTH family welcomes Pamela Winslow, a Northern Kentucky resident, to our New Business Development sales team. Pamela has an extensive background as a consultative sales professional, primarily in media, and the transportation industry.  She is looking forward to the challenge of developing new business opportunities in her new role, getting back into a creative environment, and being a valuable part of the LOTH team!
Q: What excites you the most about joining the LOTH family?
A: I look forward to being a part of a company with a long-standing legacy in the community, and the opportunity to work with the business community to create inspiring, productive workspaces.
Q: What is your favorite space in our work studio and why?
A: The front living room workspace with the fireplace…come winter you will see me there a lot!
Q: What do you love most about being in the world of sales?
A: I enjoy the fast-paced challenge of sales, and the variety of people you get to meet and work with…every day is different!
Q: If you could have one Steelcase product in your house what would be it?
A: I love the modern sectional sofas for lobbies and collaboration spaces.
Q: Share some fun facts about yourself for our LOTH readers to learn…
A: I have a treasure hunting soul…my perfect day would be digging in a mine or stream for gems, picking through a dusty antique shop, or exploring a new city.