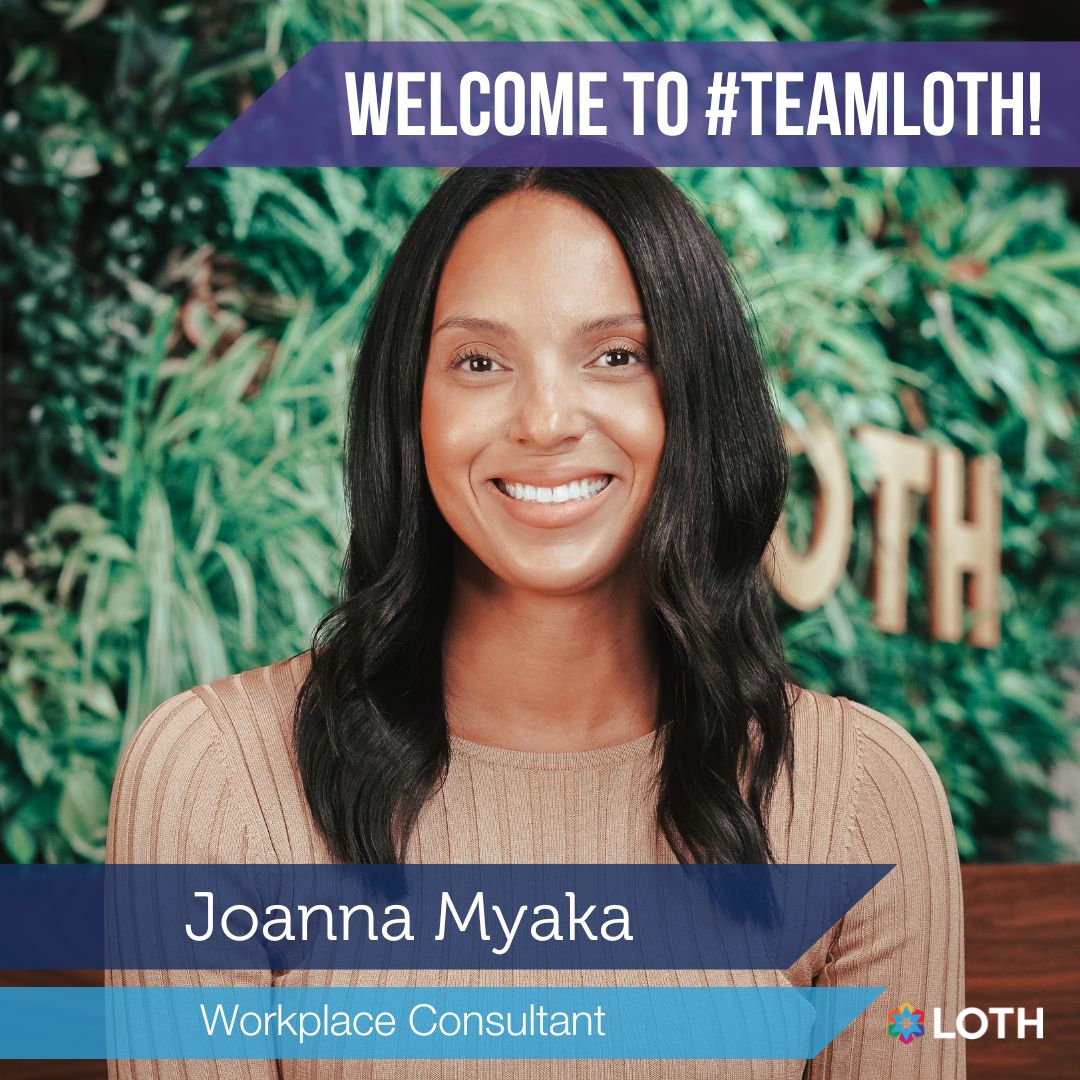 The LOTH family welcomes Joanna Myaka to our New Business Development sales team. Alongside enthusiasm and ambition, Joanna comes to #teamLOTH from Anthem where she started in HR and Medical Management Operations and then moved over to the sales team. While in sales at Anthem, she was a part of the Commercial National Accounts team. She worked remotely for the last five years and is excited to be back in the office! She is eager to strengthen her ties through meaningful connections in her new position and become an important member of the LOTH team!
Q: What excites you the most about joining the LOTH family?
A: Being new to the industry, I am excited to work with and learn from such a knowledgeable and experienced team.
Q: What is your favorite space in our Work Studio and why?
A: My favorite space is the living room because it showcases the large range of products we have access to and the unique spaces we can create for our customers.
Q: What do you love most about being in the world of sales?
A: My favorite part about being in sales is the relationships. I love meeting all kinds of different people and helping them meet their business objectives.
Q: If you could have one Steelcase product in your house what would be it?
A: It would be the Ology Walkstation so that I could stay active during the day and get all my steps in while being productive with work.
Q: Share some fun facts about yourself for our LOTH readers to learn…
A: I love to travel, try new restaurants around the city, and cheer on the Bengals. Who Dey!