Three members of our LOTH team and the help of a friend gave over 125 tosses to compete in the 4th annual Scoonie Penn Cornhole 4 Cancer tournament at 97.1 The Fan's Bourbon and Brew Tailgate at Express Live Saturday, September 17th. Former Buckeyes in attendance included Beanie Wells, Greg Oden and of course Scoonie Penn!
Buckeye Cornhole 4 Cancer is a charity cornhole tournament aiming to raise awareness for all forms of cancer, celebrate the lives of those who have fought or is fighting cancer, and raise money for cancer research. A portion of the proceeds benefit the Urban and Shelly Meyer Fund for Cancer Research at the James Cancer Hospital. "Together, we can #TossAwayCancer—one bag at a time."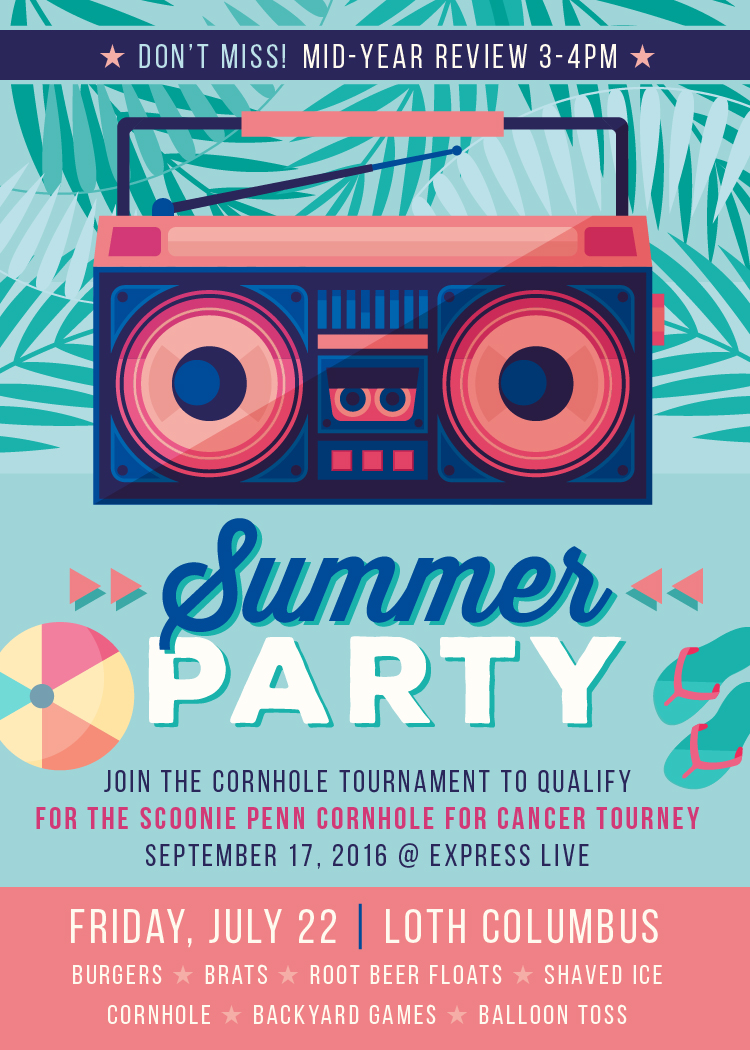 At LOTH's Summer Party for our employees, we hosted an internal cornhole tournament and the winners, Jeff Jacobs and DJ Skaggs, were entered into the Buckeye Cornhole 4 Cancer tournament.