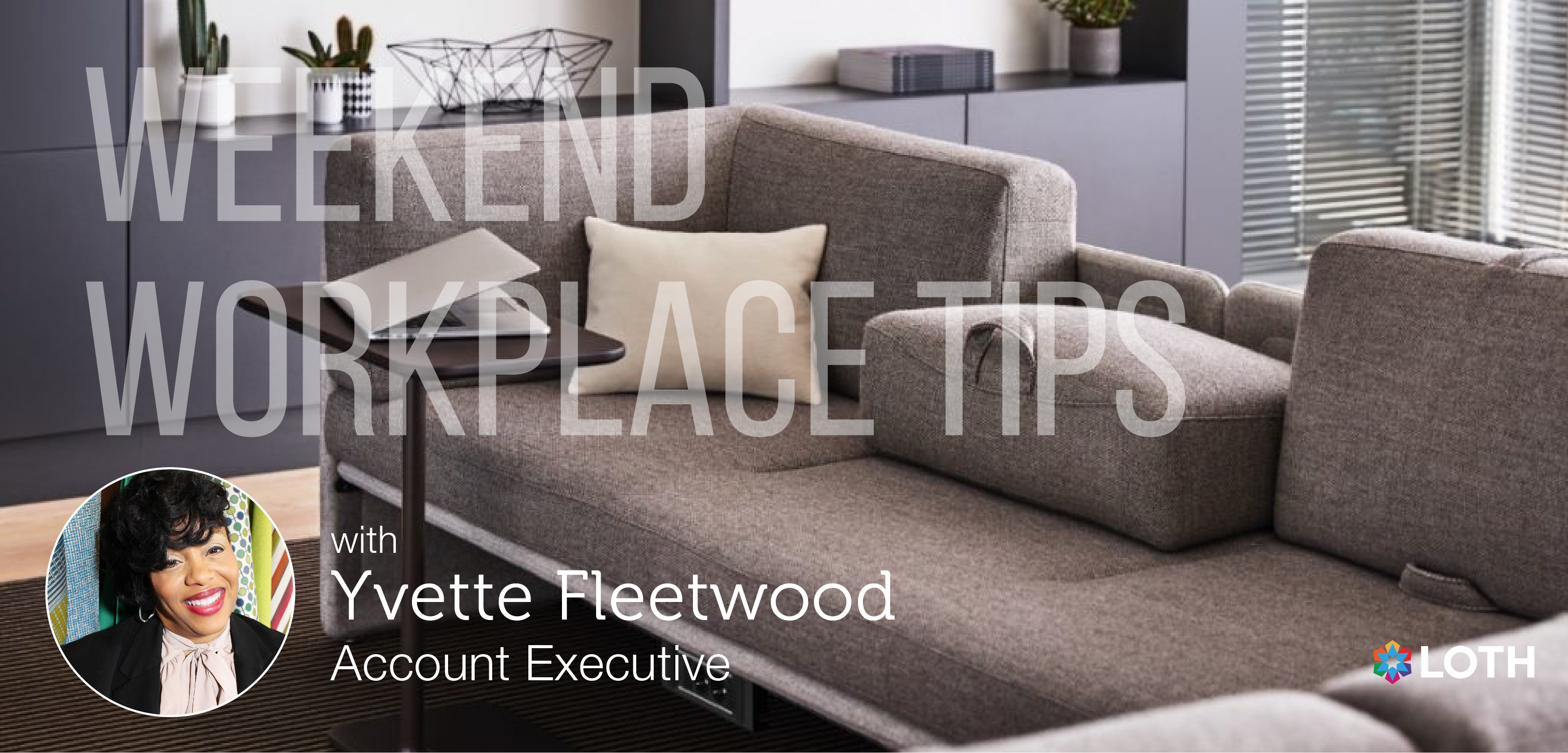 Weekend Workplace Tips with Yvette Fleetwood
What a whirlwind 2020 has been thus far!  JUST WOW!  During the COVID-19 Pandemic it is important that we all take daily measures to ensure that our well-being is top of mind.  Working from home has been productive for me, however I am finding that I simply miss my teammates! There, I said it!  With that being said, here are my top 5 tips for keeping the team tight and sane while in quarantine:
Skip the email, pick up the phone and check on each other. Make it your intention to really check to see how your teammates are faring during this time of isolation. (hint: not everyone has a roommate, a pet, kids or a significant other)
Ask your teammates what THEY are doing to stay productive and healthy. You might learn something!
Send out "Kudos" acknowledging teammates who go above and beyond. I have one co-worker who is doing her job from home with a four year old and a set of one year old twins!! BRAVO Anne Bader, you are AMAZING!
Be optimistic!  Fight like never before to find the silver lining. Reframe negative comments and promote positivity when speaking with team members.
Dance break! Crank up the music and command Alexa to blast your favorite tunes! Start a conga line and get the "quarantine crew" moving!
Although we are living in unprecedented times and where we work and how we work has changed, our humanity has not changed. We still need connection, acceptance and acknowledgement. Take the time to shore up your teammates during isolation.
Share your ideas with us!   We would love to add to the list. Remember, we truly are ALL in this TOGETHER.
Stay safe and healthy.
Yvette Fleetwood
Account Executive
LOTH