Vice President of New Business Development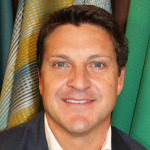 Chris Keller's previous roles include over a decade as Sales Representative for Knoll Inc., a Vice President of Sales for a top 10 Knoll Dealership and ownership in the Kentucky market for that dealer. He is awarded the new role for LOTH Inc. as the Vice President of New Business Development.
Chris has focused his expertise on developing creative and impactful business solutions for corporate users for more than 18 years. In his sales leadership role, he consistently grew the client base thru the utilization of design-based metrics and exploring the entire breadth within the portfolio of products. Chris' ability to increase overall sales by more than 60% is a direct result of matching the business drivers to the product and service applications within the range of solutions.
Chris is an alumni of Thomas More College with a focus on Business and Economics. He completed a management course at Pennsylvania State University and participated in Knoll's Management Program.
"I am excited by the opportunity to add to LOTH's legacy as a market leader by listening to our customers and further developing solutions to exceed their expectations," states Keller.