How Libraries Can Evolve to Address the Changing Needs of its Users
As scholarship becomes more balanced between individual accomplishment and group work, libraries are becoming places where undergraduates, grad students and faculty can come together to learn, collaborate and engage in community.
New Steelcase research has found that libraries can be a catalyst for evolution, as they move from being a place where people come only to research, to a place they choose to visit because they feel more productive or want to be near friends and colleagues.
Evolving libraries are supporting people's social and emotional needs and functioning as a safe neutral ground for all users, from first-generational college students, to PhD graduate students, to experienced, tenured faculty — even community members.
Moreover, evolving libraries are adaptable, scholarly spaces that support a rhythm and range of learning that shifts throughout the academic year.
By supporting a range of audiences and behaviors, design principles can help patrons connect and collaborate, discover new knowledge, feel focused and productive.
Join us in reimagining the role of the library as it evolves to meet the changing needs of its users.
Hosted by Mary Nessler and Annie Neumer of Steelcase.
This link will allow you to access the live presentation.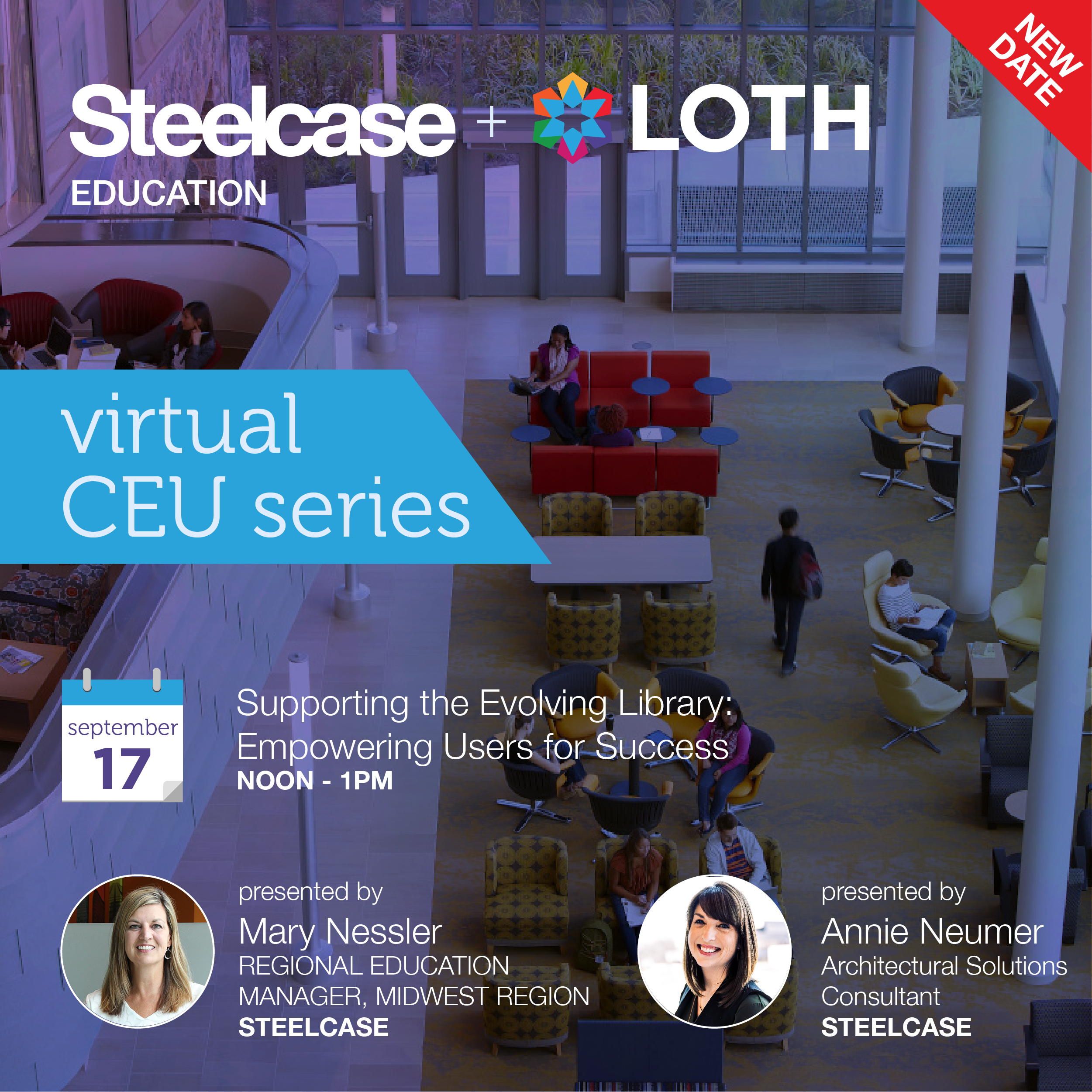 A Steelcase Education Seminar
Designers
Units: 1
IDCEC Designation: LU
Architects
Units: 1
AIA Designation: LU
Course Number:
SC0821
---