Join our latest webinar!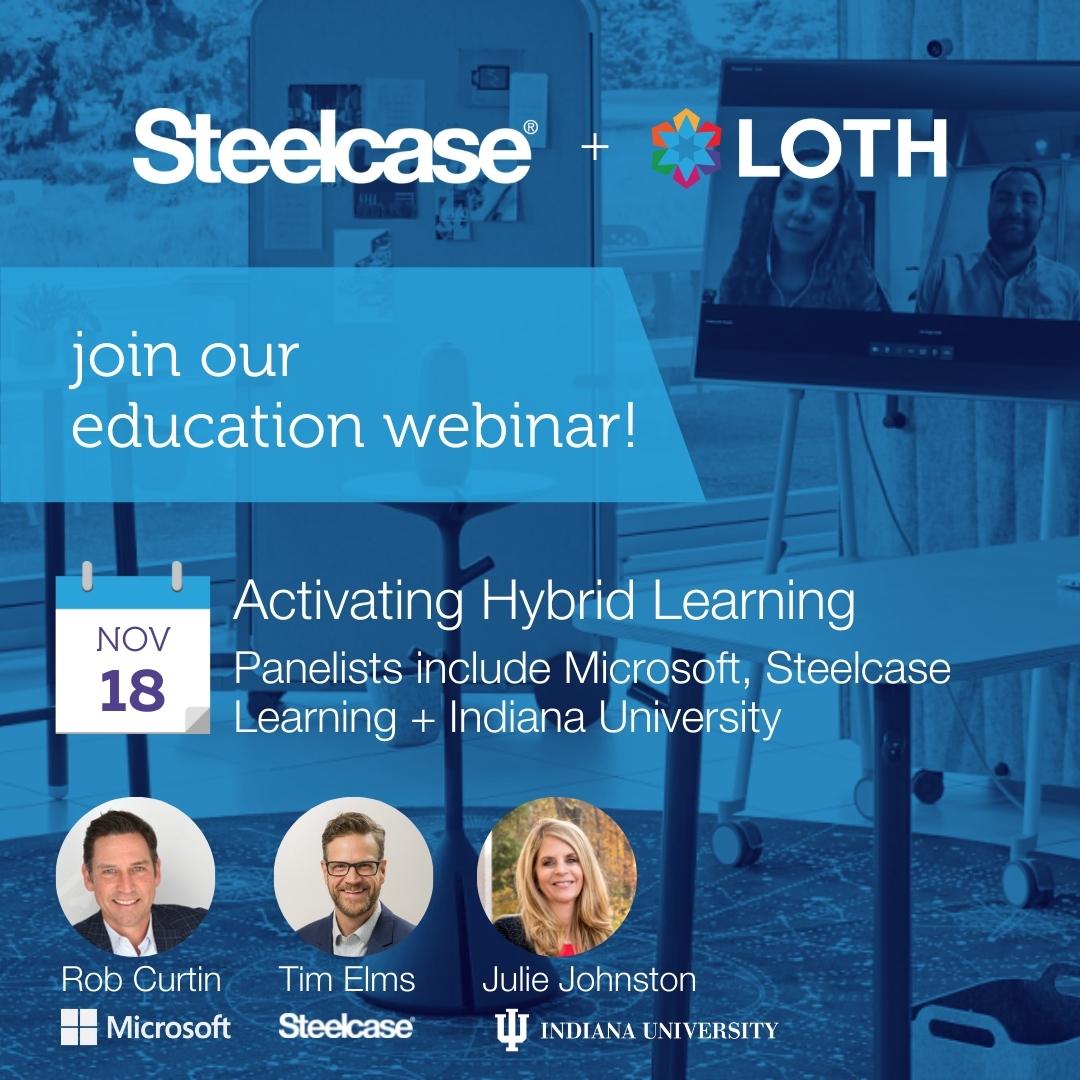 It's time to rethink strategies, space and technology to meet the new needs and expectations of hybrid learners.
Organizations are onboarding, reskilling and upskilling people at a rapid pace while schools and universities are learning quickly how to adapt to serve both in-person and remote learners.
Discover how Indiana University, Microsoft and Steelcase are exploring how to activate hybrid learning. Plus, learn from your peers with real-time audience polls and our panel will answer your questions live.
Host:
Katie Pace, Steelcase 360 Global Communications Director
Panel:
Microsoft: Rob Curtin, Director of Education, Microsoft Worldwide Education Industry
Steelcase Learning: Tim Elms, Director
Indiana University: Julie Anne Johnston, Director of Learning Spaces
Register below to save your spot.