Join our latest webinar!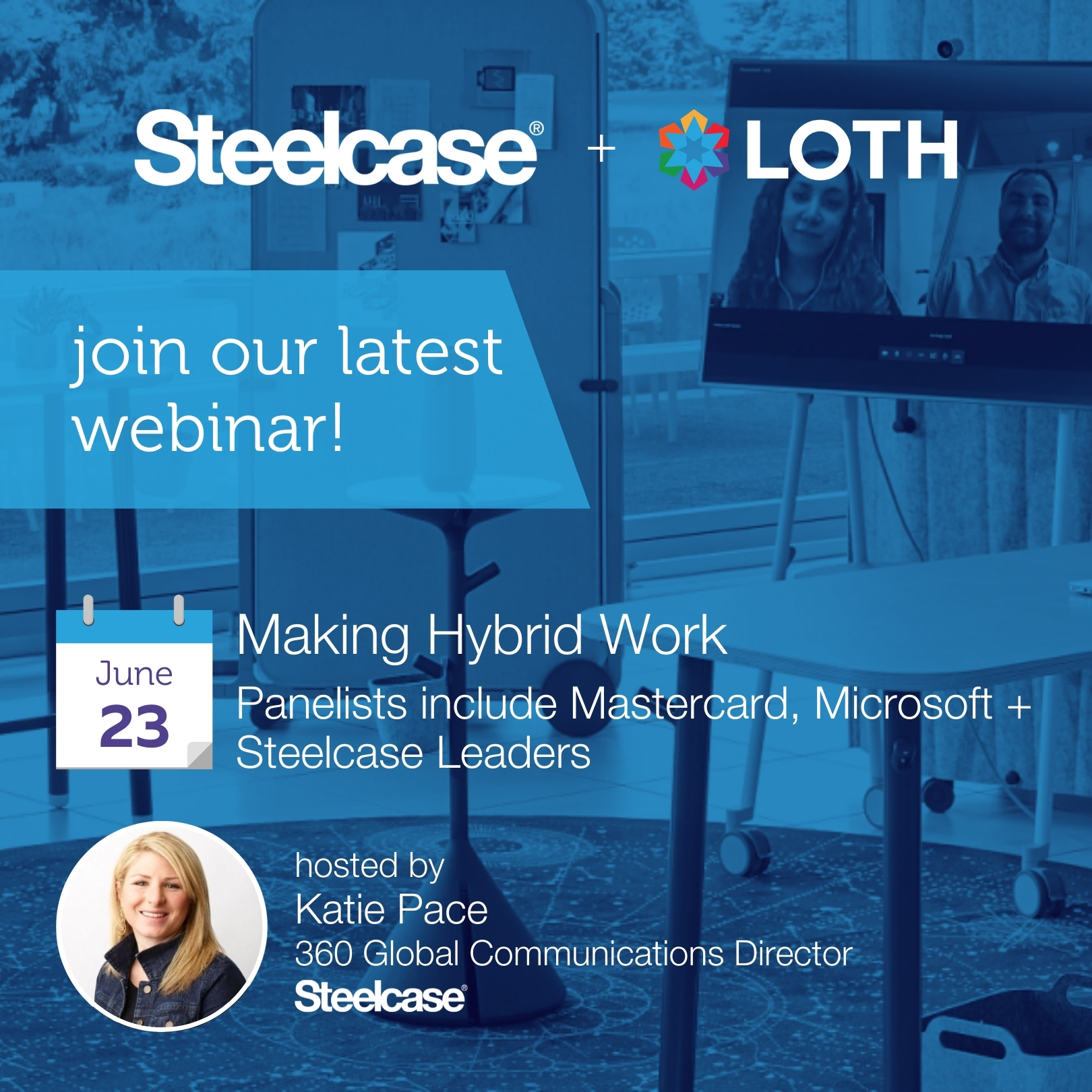 Hybrid is here. But hybrid is hard. Leading organizations are trying to define the right approach for them and it's clear there is no one-size-fits-all solution. Leaders from three global organizations join our panel to share real stories about what they are learning through research and experience.
Discover how these organizations are approaching hybrid work and how they are welcoming people back to the workplace. Plus, our panel will answer your questions live on Wednesday, 6/23 10am – 11am EST.
Host:
Katie Pace, Steelcase 360 Global Communications Director
Panel:
Mastercard: Rafael Guzmán Suárez, MCR.w, Corporate Real Estate Director
Microsoft: Joris Haverkort, Netherlands Experience Center Director
Steelcase: Donna Flynn, Vice President, Global Talent
Register below to save your spot and participate in a survey that will be included in the webinar.