Does the Workplace Still Matter?
Join us for an intriguing conversation with Dr. Tracy Brower on the future of work and compelling case for space. In a time when many projects are being paused or reimagined, this is a critical conversation to help accelerate opportunities.
You will take away new perspectives to leverage as you navigate projects, consult clients or seek to develop new business.
This will be a moderated conversation with the opportunity for Q&A. We'll encourage discussion/chat and are eager to hear what's on your mind!
View the recording from this live event.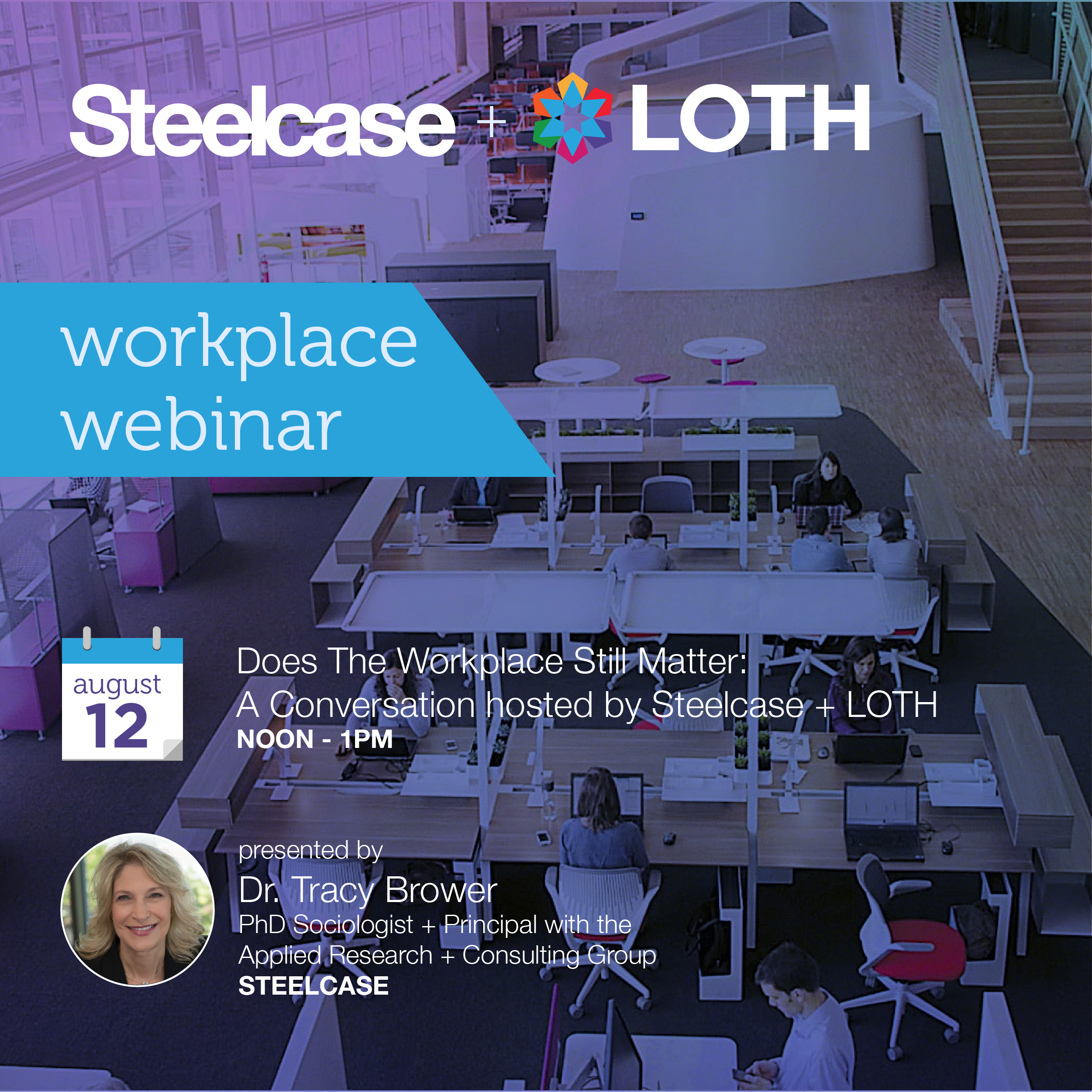 About the Speaker
Dr. Tracy Brower is a PhD sociologist and a principal with Steelcase's Applied Research + Consulting group.
Tracy studies the sociology of work and the changing nature of work, workers and workplace. She is the author of Bring Work to Life by Bringing Life to Work and a contributor to Forbes.com and Fast Company.
You can follow her on LinkedIn, Twitter, or at tracybrower.com.
---