LOTH Columbus President + Partner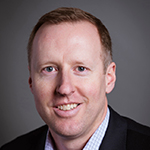 Jason Lawler, former Steelcase Regional Manager, is the new Columbus President and a LOTH Partner as of May 30, 2017. Jason comes to LOTH with a wealth of industry experience including 19 years at Steelcase, an understanding of the Columbus marketplace and a working partnership history with LOTH
Jason began his involvement with LOTH in 2009, allowing a seamless integration into the LOTH organization. LOTH was recently named a 2017 Premier Partner with Steelcase, where Jason inspired a team of strategic account managers, business development managers, consultants and specialists in the Midwest region.
"I am excited about the possibilities and passionate about helping our customers unlock human potential by creating great work environments wherever work happens", said Jason Lawler.
His career with Steelcase continuously thrived, starting as a Marketing Manager in 1998, Global Strategic Account Manager in 2000, Area Sales Manager in 2009, and his most recent experience as a Regional Manager since 2012. He is a Michigan State University graduate with a degree in Marketing and later acquired his MBA from Oakland University – completed at Xavier University. This is a very exciting opportunity for Jason and his family, as they have lived in the Columbus, area for the last nine years and call it home.