Chief Financial Officer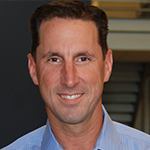 Keith comes to LOTH from the FSI Group a local investment advisory firm where he was the CFO.  Prior to FSI, He worked for 10+ years at CNG Financial Corporation a $800M privately held company in a wide variety of roles.  Keith's roles at CNG included monthly financial reporting, financial planning and analysis, risk management, finance and treasury.  He started his career at Arthur Anderson and also worked 6 years at Fifth Third Bank.
Keith is a local Cincinnati guy that attended the University of Cincinnati where he got his Bachelor of Business Administration in Accounting and Finance.  He continued his education where he got his Master of Science in Finance from Indiana University and has a number of certifications including his CPA.  He lives in Milford with his wife and two sons.