Executive Vice President of Sales – Columbus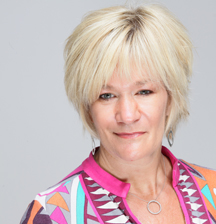 An experienced sales executive with more than 25 years in the contract-furniture industry, Lorene began her career with Thomas W. Ruff Company and continued with the business when it was purchased by LOTH in 2007.
Her position involves managing and enhancing performance within the sales team, strategic planning, hiring and training, and setting the vision for the team. A degree in Interior Design gives Lorene a distinct perspective in helping both the client and sales team achieve a seamless workplace solution.
Lorene is responsible for leading sales efforts in Columbus, with a focus on key vertical markets that include corporate, government and professional services. As Vice President of Sales, Lorene works closely with all aspects of commercial interiors and, working with a dedicated sales team, manages all aspects of each order to ensure the highest level of customer service.
A resident of Worthington, Haimerl is a graduate of Purdue University with a BS in Environmental Design.