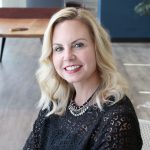 As VP of Sales – Education + Healthcare, Lori is a key leader who oversees several teams within the organization, leading strategic development, business planning and overall market growth – centered around sales growth of vertical markets.
She has worked within the Healthcare industry for over 14 years prior to joining LOTH. That industry experience, combined with product knowledge, makes her a great resource for her team and their clients.
Lori has previously held facilities planning and project management positions for successful corporations including Sterling Commerce and Planes Commercial Services. Most recently, she owned a small business for 10 years that provided contracted Medical Equipment Planning, FFE Planning, Transition Planning and Project Management support for facility-related projects. Lori holds a bachelor's degree in Business Administration and Marketing from Franklin University.
---
Employee Spotlight