Today's workplace must address the diverse ways people are working today. It must support enhanced collaboration, the essence of knowledge work. It needs to inspire and attract people to work at the office instead of the coffee shop. It should nurture personal wellbeing, and leverage organizational culture and the company's brand. Overall, workplace design must make the most of every square inch of an organization's real estate.
WE BELIEVE PLACE CAN HELP
LOTH's experienced and professional design team is committed to helping clients achieve functional, innovative, and engaging environments. We can conduct in-depth planning, research and design for your company's project or just be there for the simple adds, moves and changes that you need quickly.
We have a comprehensive collection of design services available. Our experienced team will guide you through each phase of the design process. You will have access to an extensive amount of interior finishes and furniture lines. We use cutting-edge design software to create images and renderings that help you visualize your space before you commit to the selections. You will know exactly what the space looks like before it is even installed.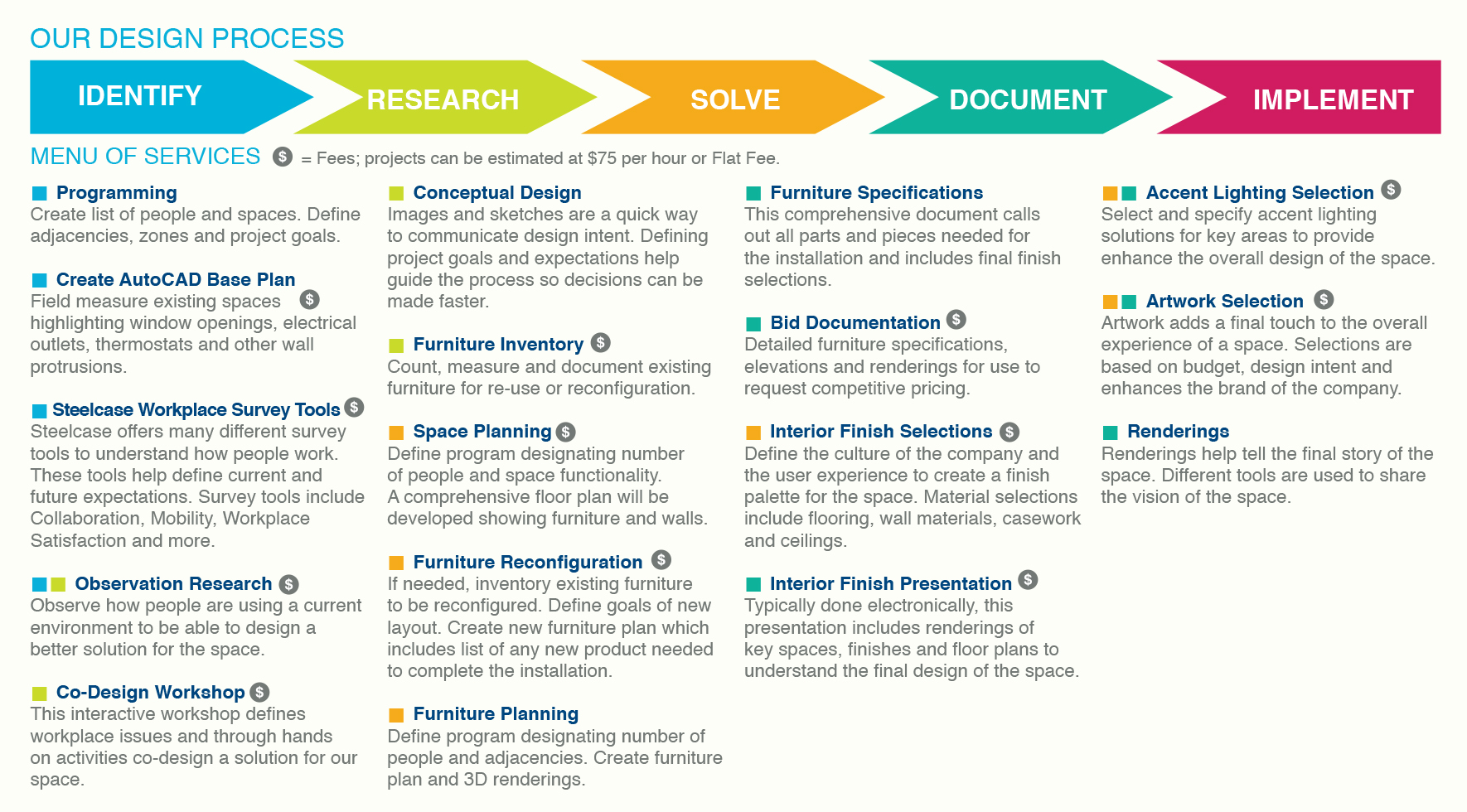 EXAMPLE OF PROJECT CONCEPTS | SPACE PLANNING