presented by Paul Anderson, OFS Brands, Vice President Wellbeing and Development
Course Number: IDCEC 106173, Designation: General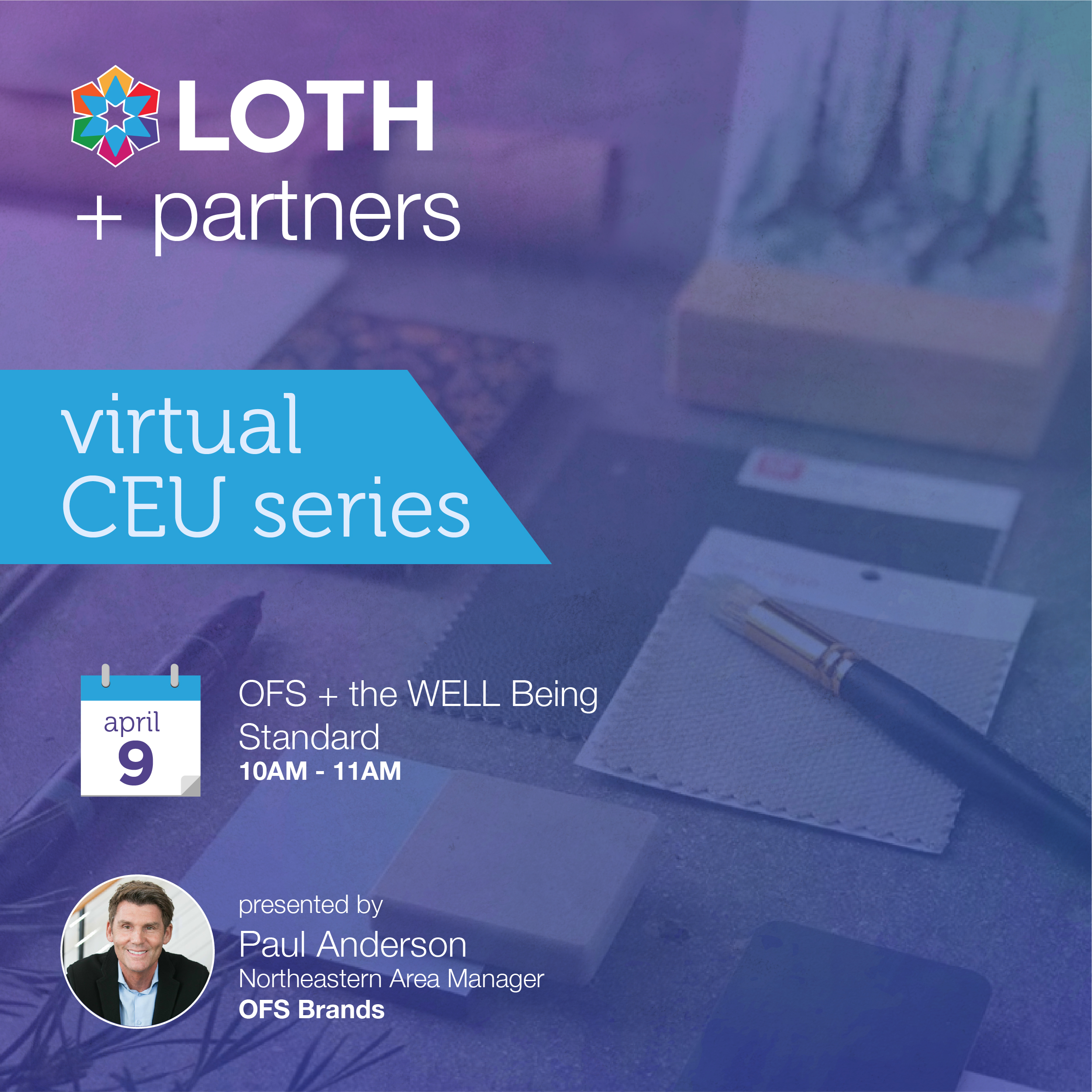 The presentation outlines the criteria supporting certification in which 100 performance metrics, design strategies, and policies work harmoniously with LEED which is now a known acronym standing for Leadership in Energy and Environmental Design. Therefore you could say that LEED is for environment and WELL is for people.
The framework of this innovative and extremely relevant standard encompasses seven concepts of wellness: air, water, nourishment, light, fitness, comfort and mind and It's often a minor tweak, slight adjustment or just a focus on a specific concept that can make a tremendous difference to employee health and wellbeing and many of the recommended preventive medical intention strategies that respond to the performance metrics are intuitive while offering significant health benefits.
Offering this presentation reinforces the OFS commitment to offer the most current and relevant education to our partners, and supports our continued investment in not just creating products that promote environments that focus on human centered design, but education on the innovative trends that support that commitment.
All our partners are looking for key drivers of how to add additional value to their clients or employees, and for those that have not been exposed to how the preventive medical intentions within the program support improved health and wellbeing within the built environment, the presentation will be extremely insightful, and further their ability to enhance their design and product solutions while communicating more effective operational behaviors.
Check Out Our Upcoming CEU's