Tour 4 Togetherness is heading to LOTH for a spring roadshow event!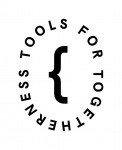 As the weather warms up, we look to outdoor spaces for a place of refuge, wellness and productivity.
Join us as we inspire new ways of working right "outside" the office! Extremis will be showcasing some of their latest collections that are sure to warm up any Ohio outdoor space!
Come for the design inspiration, stay for some Tremist beer (brewed especially for you in Belgium).
RSVP below to attend now!